Mental illness affects most of us at some point in our lives, but despite this, it is still largely taboo. That is why I am so incredibly proud and happy to be an ambassador for such an important project as Never Alone.
Therése Lindgren
Therése Lindgren, born in 1987, lives in Stockholm. With the help of her video clips, Therése turned her sick leave for depression into a celebrated YouTube channel. At the time of writing, the YouTube channel has over one million followers. The first video was uploaded in November 2013.
Therése was on sick leave for six months from her job at the time. During that time, she was powerless and had difficulty taking in news and similar; instead, she passed the time by browsing beauty blogs. As a result, when she felt better and the energy returned, she started her own beauty blog in parallel with a YouTube channel. The blog was shut down after a month, the YouTube channel is a completely different story and today it's her full-time job to shoot, edit and upload videos.
Therése is an acclaimed YouTuber who's constantly winning awards for her honest and inspirational videos.
.
If I can affect the mental illness that exists in today's society in a positive way, obviously I will do it. Never Alone is a great way to reach out to people who are affected and make them not feel alone. We're many who are affected and nobody's alone in this.
Linus Thörnblad
Linus Thörnblad, born in 1985, comes from Lund in Skåne. He is a former athlete who competed in high jump. He didn't start high jumping until he was 15 years old and jumped 2 meters in his first competition. He developed fast and already at the age of 18 he jumped 2.30 meters, which was a sensation after only 2.5 years of high jump training. In 2006, Linus established himself in the world elite after his bronze at the World Cup in Moscow, fourth place at the European Championships in Gothenburg and the win at the World Athletics final in Stuttgart. He jumped his personal best during the Swedish Championships in Gothenburg in 2007 – 2.38 meters – and finished with that result in second place after Stefan Holm. This is just a glimpse of the merits that Linus lined up during his short but successful career as a high jumper.
In 2012, he was forced to end his career due to the repercussions of his mental illness: a severe depression. Today, he talks openly about his mental illness; he appears in newspapers, on television and in other media where he talks about his severe depression and its consequences. He is a tremendous role model. He inspires and helps others by speaking about his experiences.
For us it feels totally right to be ambassadors for Never Alone. We really hope that more people will dare to talk about mental illness.
FILIP HAMMAR & FREDRIK WIKINGSSON
Filip Hammar, born 1975, hails from Köping in Västmanland. He's a writer, journalist and TV personality. Fredrik Wikingsson, born in 1973, was born in Vänersborg, but grew up in Otterbäcken and later moved to Sundsvall. Fredrik is also a writer, journalist and TV personality. Together they form the well-known entertainment duo Filip & Fredrik.
Some of the most well-known TV shows they've produced are Alla mot alla, High Chaparral, 100 Höjdare, Ett herrans liv, Grattis Världen and Breaking News.
They've won the Kristallen award numerous times, including for best male TV personality, best comedy show and best lifestyle show.
It feels natural to me to step in as an ambassador for Never Alone. Charlie's work is extremely important to so many people and I support him 100 percent in that work.
Michaela Forni
Michaela Forni, born in 1989, grew up in Nacka, but now lives in Stockholm. She's a popular blogger, author and entrepreneur. On her blog, she alternates personal posts with shopping, shoes and love. The first book, the anthology En bok om kärlek ("A Book on Love"), was published in 2009. That book was followed by Om att älska ("About Loving"), which was released in 2014. In the fall of 2016, her third book was published – Jag är inte perfekt, tyvärr ("I'm Not Perfect, Unfortunately") – which is about anxiety.
In addition to blogging, Michaela has run a podcast and had her own web-TV series. She has a strong drive and uses her valuable network to get involved in the charity industry.
Since Michaela opened up about her mental illness, she's written down her experiences in the book "Jag är inte perfekt, tyvärr." Based on her own experiences, she expresses the concept of anxiety and why we must start talking about mental illness. She's an important role model who's open about her anxiety.
Michaela Forni inspires hundreds of thousands of people daily through her social media and blog.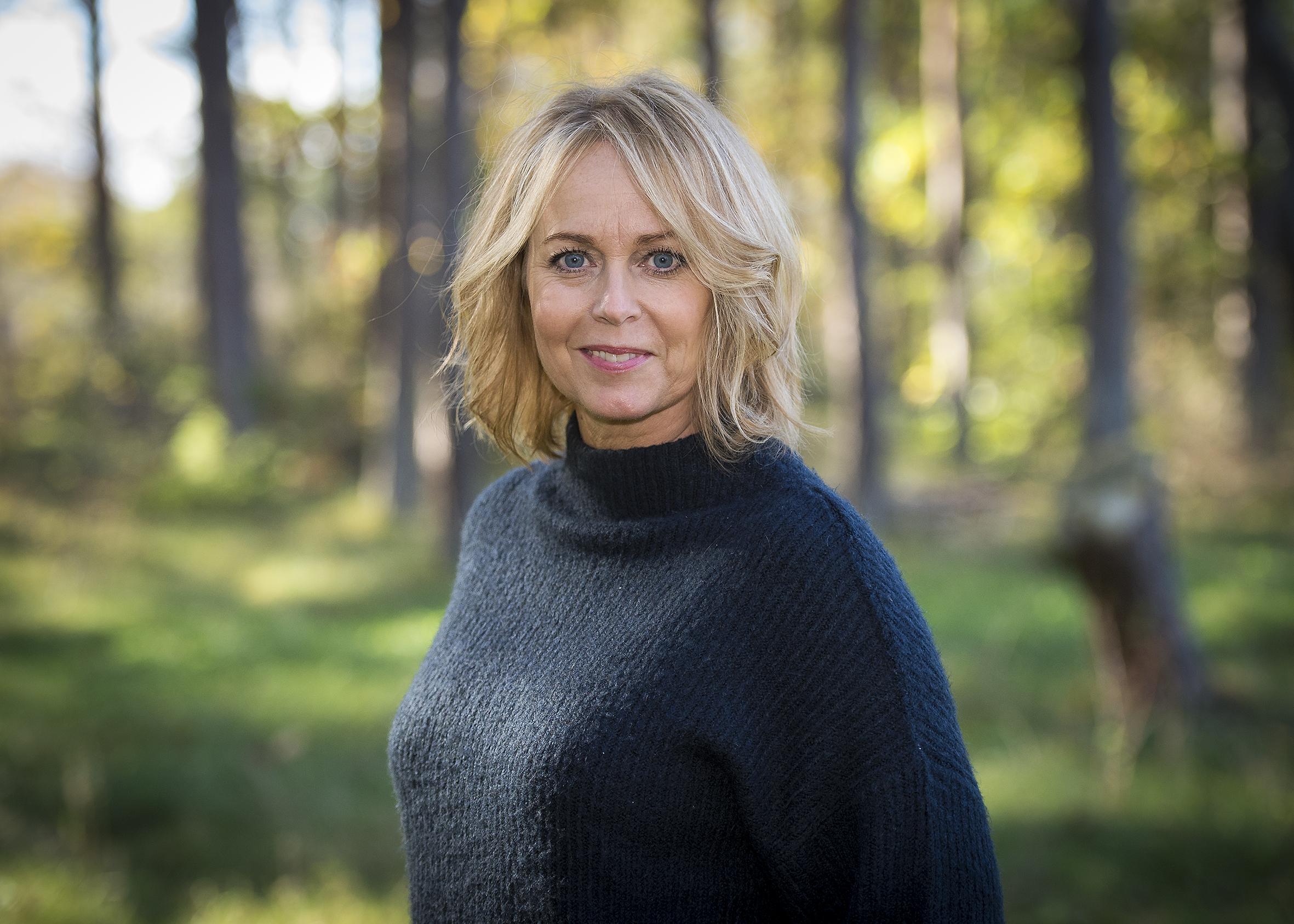 Never Alone is a fantastic organization that saves lives. Of course, I want to be involved and spread this message.
Annika Andersson
Annika Andersson, born in 1968, is from Mårdaklev. She's a comedian and actress and has appeared in a number of major productions. She's won the Guldmasken award three times. Annika has appeared in shows such as Full Frys, Hon och Hannes, Time Out and Parlamentet. Vallarnas open air theater has been a recurring stage for her.
It took two years before Annika sought care for her stress problems. Then it had gone so far that she could no longer ignore her bad mood; she got double vision and had severe sleep problems. The reason was stress, a stress that was no longer manageable. She got sick and had a tough time coming back.
Today, Annika is trying to maintain a more sustainable work situation with fewer but more fun assignments.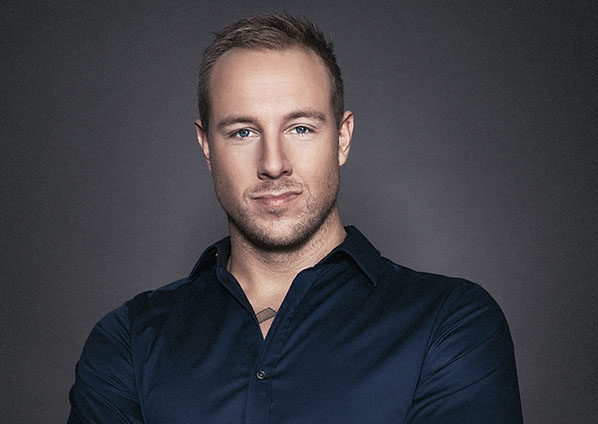 It's an honor to be an ambassador for Never Alone and to support Charlie's important work in breaking the taboo around mental illness.
Emil "HeatoN" Christensen
Emil Christensen, born in 1984 in Huddinge, is one of the world's leading e-sports profiles. Say Emil Christensen and the name sounds familiar. Say HeatoN and millions and millions of fans know exactly who you're talking about: the living legend that began gaming in his boyhood room to end up as the world's leading e-sports profile.
Emil himself is an active role model in e-sports and in 2016 was elected to the newly established Hall of Fame in Cologne. Today, he helps young players develop, is committed to young people's health and runs charity projects.
Emil Christensen is considered one of the best Counter Strike players of all time and has won eight World Cup gold medals. His team Ninjas in Pajamas belongs to the world elite in e-sports and HeatoN, which he's called in the gaming world, is estimated to have made millions of dollars in prize money – money he now uses to help young people with game development and in various health projects.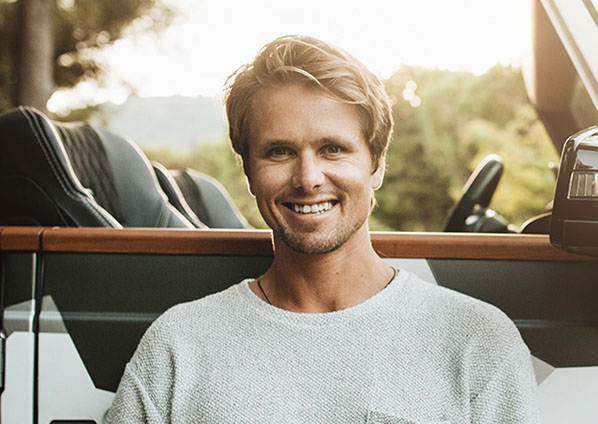 Of course, I want to help motivate young people to choose life.
JON OLSSON
Jon Olsson was born in Mora in 1982. He's a freestyle skier, car enthusiast and designer. He has won nine medals in the Winter X Games and numerous awards from other competitions around the world. He's introduced several tricks in freestyle skiing. Today, Jon lives in Monaco. Hundreds of thousands of young people follow his life through social media and his own vlog. He's a true source of inspiration to an incredible number of people. With over 1 million followers on his YouTube channel, he inspires and motivates young people to follow their dreams in life.
Jon's life is about skiing, cars, friends and everything else he thinks is fun and rewarding. We believe that his role as ambassador for the project will inspire and motivate all young people in Sweden to dare to go their own way and believe in themselves.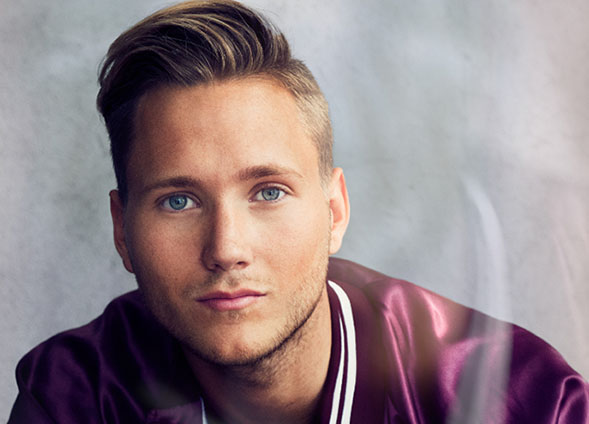 I hope that with my experience and my knowledge about ADHD, I will be able to contribute to this work. No one with ADHD should be afraid to talk about it and seek help. No one should have to feel the lump in their chest on the way to school or work.
Viktor Frisk
Viktor Frisk, born in 1995, is an artist, social media profile and author. He's one half of the duo Samir & Viktor and has hundreds of thousands of followers on his social media.
In his book "Min superkraft" ("My superpower!") he shares his story of growing up with ADHD without being diagnosed. He's been on several TV shows, speaking openly about his mental illness and has become a role model for many young people precisely because of his openness and easy way to write about his mental illness. Viktor Frisk inspires hundreds of thousands of people every day through his social media.