The Never Alone Show – A performance that saves lives
Charlie Eriksson is an award-winning entrepreneur and founder of Never Alone. Kristofer Greczula is one of Sweden's most promising artists and songwriters. In the Never Lonely Show, they uncover mental illness, one of the most taboo subjects. They make the complicated things simple and manageable and provide concrete tools that can save lives.
During the performance, Charlie Eriksson talks about his personal experiences of mental illness, about the suicide attempt that led to treatment in a respirator and about his way back to life again. Kristofer Greczula, who also suffered from mental illness, leaves no one untouched by, among other things, his own song You're Not Alone, the song that has come to represent the organization Never Alone.
Charlie's gripping, but after all hopeful story, and Kristofer's amazing talent as a musician create a mood that captivates and provides memories for life.
In total, over 10,000 people visited the show, which made the audience both laugh and cry, during their Swedish tour that took place in January and February 2019. This fall, there will be performances all over the country, see the locations below.

Upcoming shows
We have no ongoing shows at the moment
13 oktober 2022
LINKÖPING
15 november 2022
STOCKHOLM
24 november 2022
GÖTEBORG
You really save lives, you made me give up my suicidal thoughts and choose life. Every single word straight into the heart.
This year's, or even life's most important show. This evening gave me hope.
I laughed, cried and was tossed between hope and despair. Deep and difficult things became easy to understand.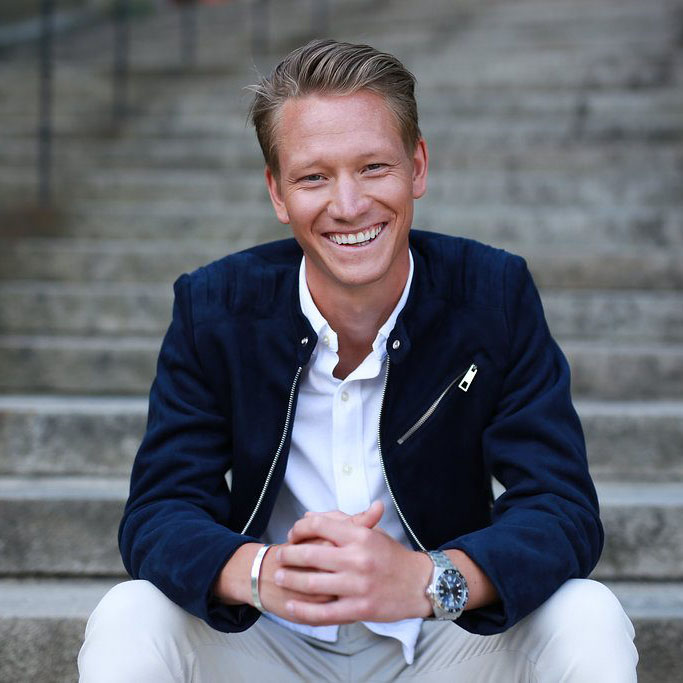 Charlie Eriksson
In 2013, Charlie suffered a deep depression and made several suicide attempts that almost cost him his life. When he fought against mental illness, he didn't dare telling anyone that he was ill, instead he kept everything secret in order to avoid being ashamed.
At the end of 2013, he started the website Never Alone, which is an information project on mental illness. He wanted to share his experiences and fill the void on the Internet where simple information about mental illness was missing.
Today, Charlie is a multi-award winning entrepreneur and popular speaker. He shares his experiences on different stages in Sweden. In the fall of 2017 the book "Aldrig Ensam" ("Never Alone") was published, which quickly climbed the charts.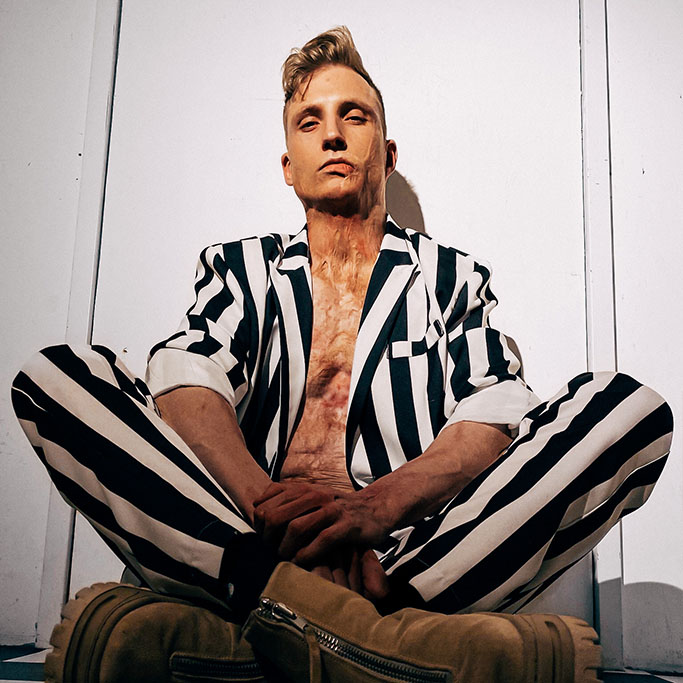 AXEL SCHYLSTRÖM
In 2012, Axel Schylström was involved in an accident that made him one of Sweden's worst burn survivors of all time. At that time he was only 19 years old.
For a long time, existence consisted of a struggle for life. But after over 50 surgeries and about a year in hospital, both Axel and his musical dream had survived.
In 2015, he made a big impact in Idol. Since then, he has, among other things. competed repeatedly in the Melodifestivalen, published the autobiography "BRÄND – A journey through fire", established himself as one of the country's most diligent touring artists & inspirational lecturers – and was a model for the international exhibition "Scars". In addition, his songs as an artist & author over the years has been awarded several gold records.